Oliver Cisowski started practicing law in 2018 after graduating from Law School at Indiana University, Maurer School of Law. He began his career practicing Bankruptcy law and focused solely on Bankruptcy.
He has practiced law in Johnson City, Kingsport, and Knoxville, and has assisted in the filing of over 500 Bankruptcy cases in his tenure. Oliver is a member of the Kingsport Bar Association, Knoxville Bar Association, and Tennessee Bar Association. He has done pro bono work with the Honorable Susan Bauknight, Bankruptcy Judge in Northeast Tennessee.
I have been upset with how the creditor-debtor system deals with the sensitive issue of Bankruptcy and debt relief. In past work I have seen individuals being taken advantage of through this system. This especially aggravated me since this field of law deals with individuals in financial stress.
I do not like to see people in Elizabethton, Johnson City, Kingsport and the surrounding areas in Tennessee being taken advantage. I want to advocate for the debtors' rights and use every tool at their disposal
There are many rights that Bankruptcy law affords. I believe I can help those in Northeast Tennessee use those rights to get out of debt. I also want to do it in a manner that is efficient and effective. This means I get my clients a fresh start at a low cost.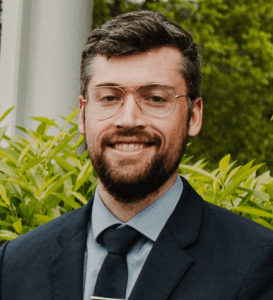 Small and focused: Cisowski Law is a small and developing practice. It is my mission to keep my client base small so you can get the service you need. Large filers in the area do not have and do not give you the time you need
Convenient: Cisowski Law is the only focused Bankruptcy filer in Elizabethton conveniently located on Highway 19E. There is plenty of parking and the office is convenient for anyone located in Elizabethton and surrounding counties. For surrounding areas, there is the opportunity for online bankruptcy filing without the need to leave the home.
Affordable: Cisowski Law understands that filing for bankruptcy means you currently are not capable of large payments to an attorney. We offer a free consultation to determine whether Bankruptcy is right for you, and we charge the lowest rates we can. Unlike larger filers, I am willing to set rates as low as I can afford, which means reducing my own expenses so I can give you a cheaper and better service.
Compassionate: I get that hiring an attorney means that you need careful consideration for your situation. I make sure to treat all my clients with the care they need and deserve. I will make the process easier and give you the respect and dignity you are entitled to.
Head south on US-19E N/US-321 S
Continue south on US-19E S/US-321 S for roughly 11 miles
Cisowski Law office will be on the right after CVS in the small shopping plaza with Liquor Store and Dentist office
Head Northeast on US-321N/University Parkway
Continue for roughly 7 miles. US-321N/University Parkway will turn to E Elk Ave in Elizabethton
Take a slight left onto Broad St
Continue on Broad St for roughly 1 mile until you reach the US-19E intersection
Take a right onto US-19E S/US-321 S
After about 1 mile Cisowski Law office will be on right after CVS in the small shopping plaza with Liquor Store and Dentist office
Head north o

n 

US-19E N

/

US-321 N

 toward 

First Ave.

Continue north on Us019 E N/US-321 N for roughly 4 miles
Before the CVS turn left to enter the parking lot for Cisowski Law and adjacent Liquor store and Dentist office